Don't let Xiao Bao Biscuit's unassuming location fool you. You'll be surprised at what can be done with a 1940s gas station. Lots of lush plants, exposed brick, and chill music invite you in or welcome you back. Trust me when I say this will likely be one of your new favorites in the area. If Asian food isn't your thing, I have a whole list of other great restaurants to try. 

Photo credit: Lindsey Harris
Backstory
Not only is this restaurant housing some of my favorite dishes, but its origins are in travel, inspired by a seven month honeymoon throughout Asia. In order to pay homage to the South, "Biscuit" was added to the name to symbolize the culinary relationships with local fisherman and farmers. In one visit, you know their goal is simply to create a fun vibe while serving up food that begs for wholesome conversation and laughs around the table. The perfect combination.
The Food
I was so happy after having Xiao Bao Biscuit on my list to try for a year, we finally made it there. As a pan Asian restaurant, it touched my foodie heart to find a mix of Korean, Japanese, and Chinese influences on their menu. That day they even had Hispanic influences as the dumplings were chorizo based. Seriously? I love unique takes on traditional foods and blending cultures.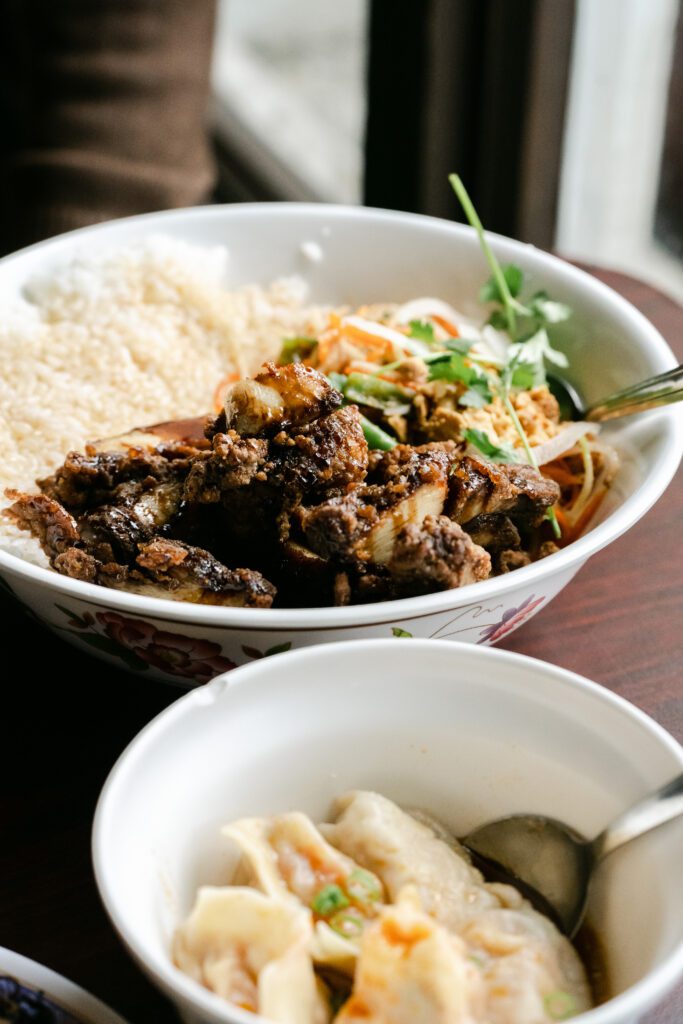 In the above photo you see a glimpse of the chorizo dumplings and the Som Tum that Jason ordered. The Som Tum consists of black bean fried chicken over rice with a "kickass spicy green papaya salad" (according to their menu and confirmed by us). It's the perfect blend of savory & tropical sweet. I definitely recommend it if you're really hungry because it's pretty filling.
Now I like some Southern style rice and chicken dishes (chicken bog anyone?), but chicken and rice Asian style is where it's at. Don't revoke my Southern card though because my palate does not discriminate in the least. For myself, I had the chorizo dumplings because I have a problem and can't say no to dim sum once I see it on the menu. Don't deny me a fresh cooked dumpling or bao bun ya'll.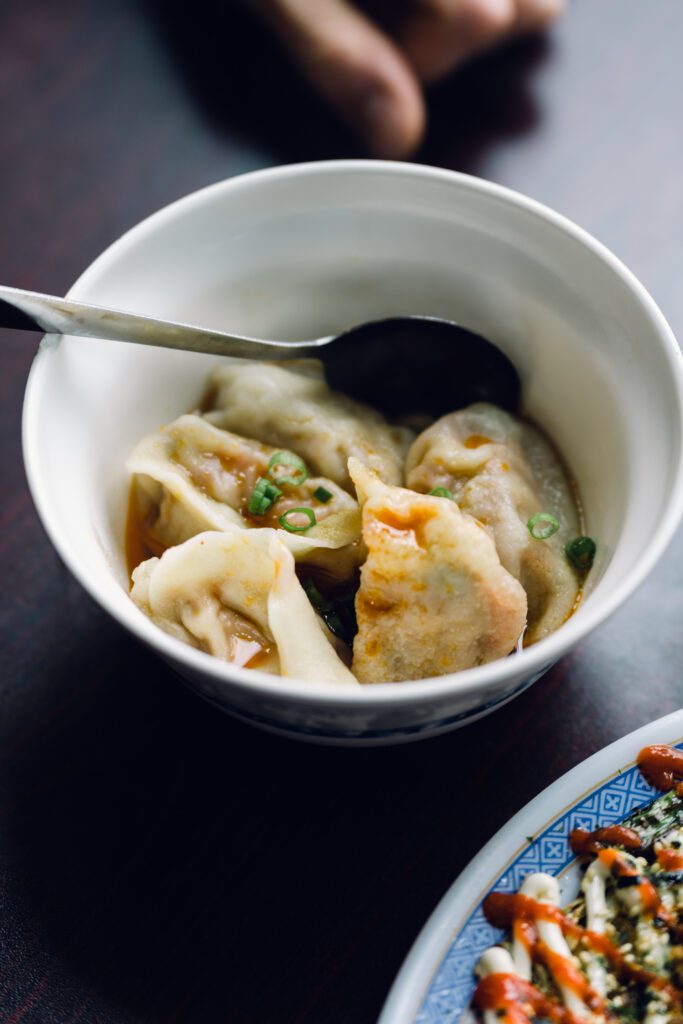 Okonomiyaki
We also ordered for the table the Okonomiyaki, one of their best selling dishes. The name is a mouthful, but if you can get past it, you will not regret ordering this dish rooted in Japanese culture. 'Oak-oh-no-me-ah-key" hails from Hiroshima. Although it comes in many styles and varieties, Xiao Bao Biscuit offers a style that was learned during time spent farming in Japan. It's a grilled cabbage pancake topped with furikake mayo, sweet soy, and chili garlic sauce. Other topping options are a fried egg and pork candy.
I had no idea what to expect when we added the pork candy. I admit when it got to the table we trying to figure out what the soft, brown, fairy dust was on top of it, only to discover it was exactly what we ordered. One bite though of all these flavors together – holy crap, next time we go I'm ordering one of these pancakes for myself.
You may think it would be a thicker, heavier consistency because "pancake" is in the name, and prepare to be miserably full. However, you'll be pleasantly surprised that it's actually perfectly light, and underneath all the colorful toppings is a grilled cabbage with crisp edges in a way you never knew you needed to try.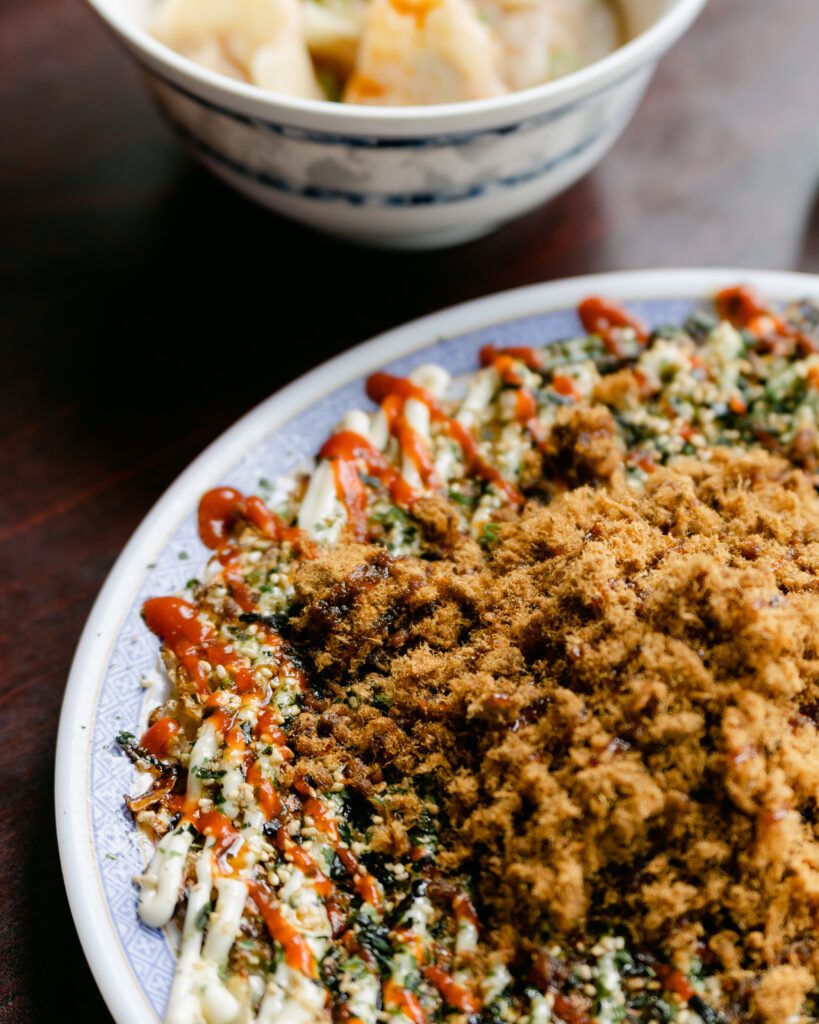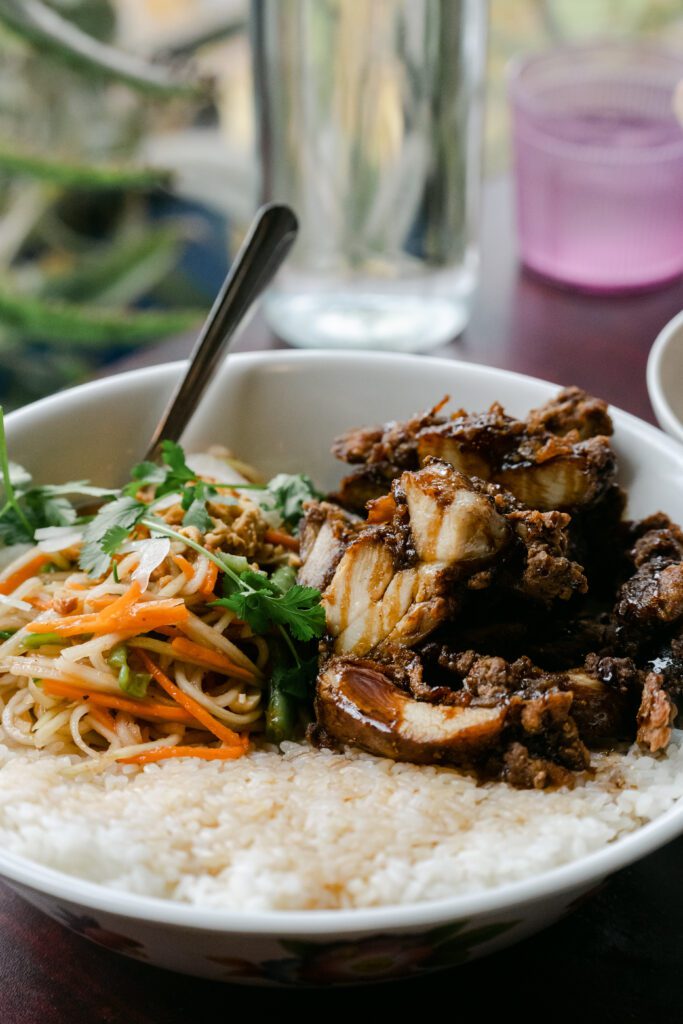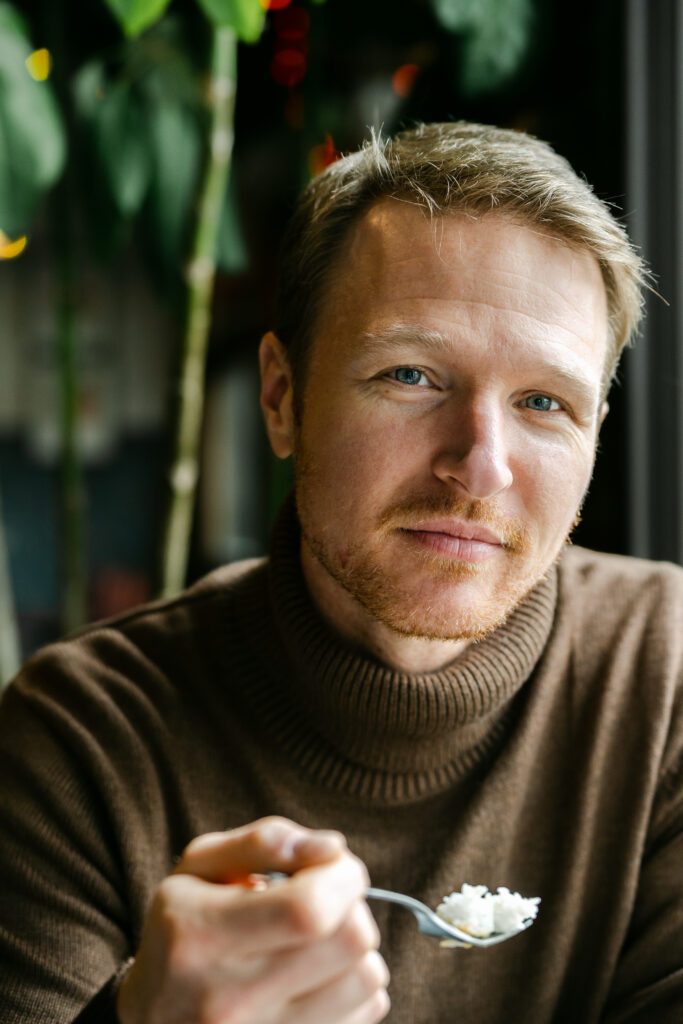 Reputation
Xiao Bao Biscuit has made headline with accolades from The New York Times, Bon Appetit, Garden & Gun, Food & Wine. It's been recognized time and time again for their welcoming vibes and their take on traditional comfort food and fun cocktails.
There are many many great restaurants in Charleston and only so much time in a visit. Do yourself a favor and make this one of your stops. I bet you'll thank me later. 
Xiao Bao Biscuit has locations in Charleston, Nashville, & Charlotte.